Introduction
Happy New Year from Layer3!
What a rollercoaster of a year it's been.
2022 started with an unprecedented interest in web3 and crypto. As interest skyrocketed, we also saw a rising need to solve the most significant problems overshadowing the industry: scaling, identity, privacy, and adoption. These problems weren't going to be solved overnight, but day by day, we chipped away together.
Then came the collapse of Luna/Terra, and the beginning of a widespread crypto contagion.
2022 followed with a cascade of centralized failures that claimed to be web3 but were really unregulated versions of what we've already tried before. Interest in web3 and crypto waned, and the obvious cracks that had once been hidden behind a veneer of unfettered optimism finally became exposed — 3AC, Celsius, hundreds and millions of dollars stolen from bridges and contracts, NFT scams, BlockFi, and FTX.
Within all this, we continue building. Layer3 enables users to easily discover the best that web3 has to offer. We believe that connecting users with the right products improves the overall user experience of web3 and will enable the industry to grow and thrive long-term.
Web3 wouldn't exist if we didn't fail fast and iterate faster; and despite the colossal losses that have occurred this year, we've also seen incredible technological progress. Ethereum successfully merged to proof-of-stake in one of the most technically complex engineering feats to date. DeFi protocols like MakerDAO and Uniswap continued to thrive despite CeFi failures. Successful DAOs like Nouns DAO continued to govern. Layer2 and Zero-knowledge scaling solutions proved faster and more cost-efficient than ever before.
Lastly, crypto isn't going away. It's powering more experiences and allowing for more experimentation every day. And we're glad to be a part of it.
So, what did we get up to this year?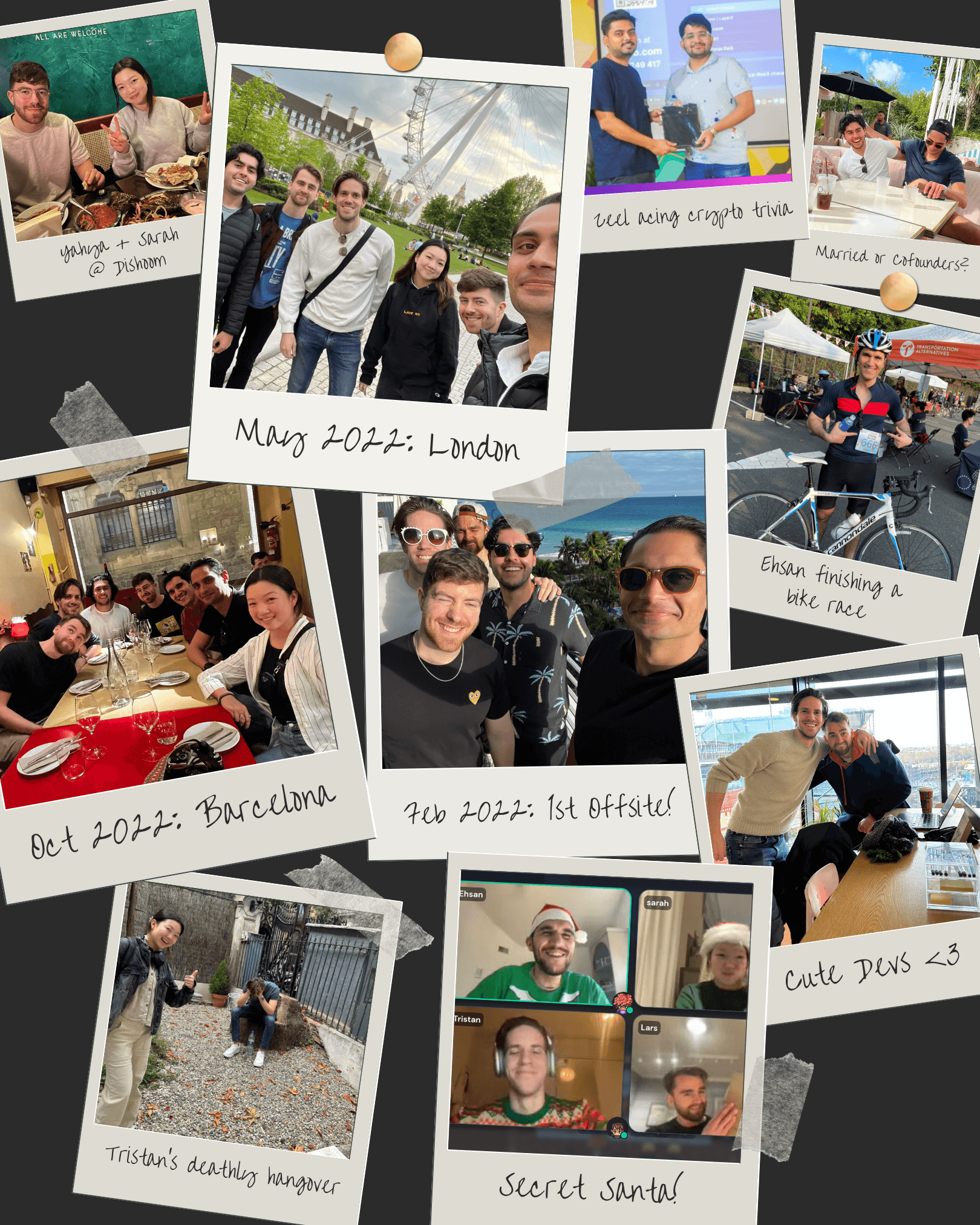 ICYMI, here's a quick recap of what we got up to in 2022:
Grew from 0 to 100,000+ monthly active users

Grew from 0 to 30+ paying customers

Grew from 3 to 9 full-time team members spread across Europe, Asia, and the US

Grew a community of 87,000 Discord Members, 20,000 newsletter subscribers, and 184,000 twitter followers

Built influence for where users spend time on-chain, over 10 million unique on-chain interactions attributed directly to Layer3

Built the most impactful user acquisition engine in Web3

Served the best projects in web3, including Coinbase, 1inch, Synthetix, Slingshot, LayerZero, Index Coop, & more

Built a no-code tool to create powerful product stories through Quests

Built a comprehensive web3 user loyalty and retention system with token, NFT, XP, Discord Role, and achievement rewards

Offered support across the EVM ecosystem including Arbitrum, Avalanche, Aurora, BSC, Celo, Canto, Optimism, and Polygon

Built dozens of other features including a token reward distributor, a gasless NFT minting system, enterprise facing dashboard and tools, a robust notification system, and in-platform sybil protection

Collaborated in-person at our offsites across the US, UK, and Spain
Most importantly: Learned a lot, and had a lot of fun!
Cheers to a great year 🥂
Our Q4 focus: Scaling for 100k+ users
It was a packed three months rounding out the end of 2022. Read on for a comprehensive timeline of what we've accomplished in 2022 Q4:
DECEMBER
In December, our product updates included Quest notifications & new step formats, SMS verification, and automated processes to switch indexers should our primary provider go down, among other features. We received a dYdX grant, raised money for charity, and held our largest community event over the Holidays.
Here's what we got done:
Added email notifications for quests when new steps unlock

Launched ecosystem achievements on Arbitrum, Polygon, Optimism, and Avalanche

Created a new access control system for sharing quest drafts

Added SMS verification to users, rolling this out slowly

Added polls in quests for product feedback per customer request

Added ImmutableX support

Created a v0 of the Layer3 API

Won a $10,000 dYdX grant to drive user retention and growth on dYdX through Layer3 Quests

Reached 20,000+ newsletter subscribers for This Week in Web3

Raised over $33,000 for non-profit organizations and charities with The Giving Block in our "12 Days of Layer3" Advent Calendar Campaign

Reached 10 million+ on-chain conversions via Quests
NOVEMBER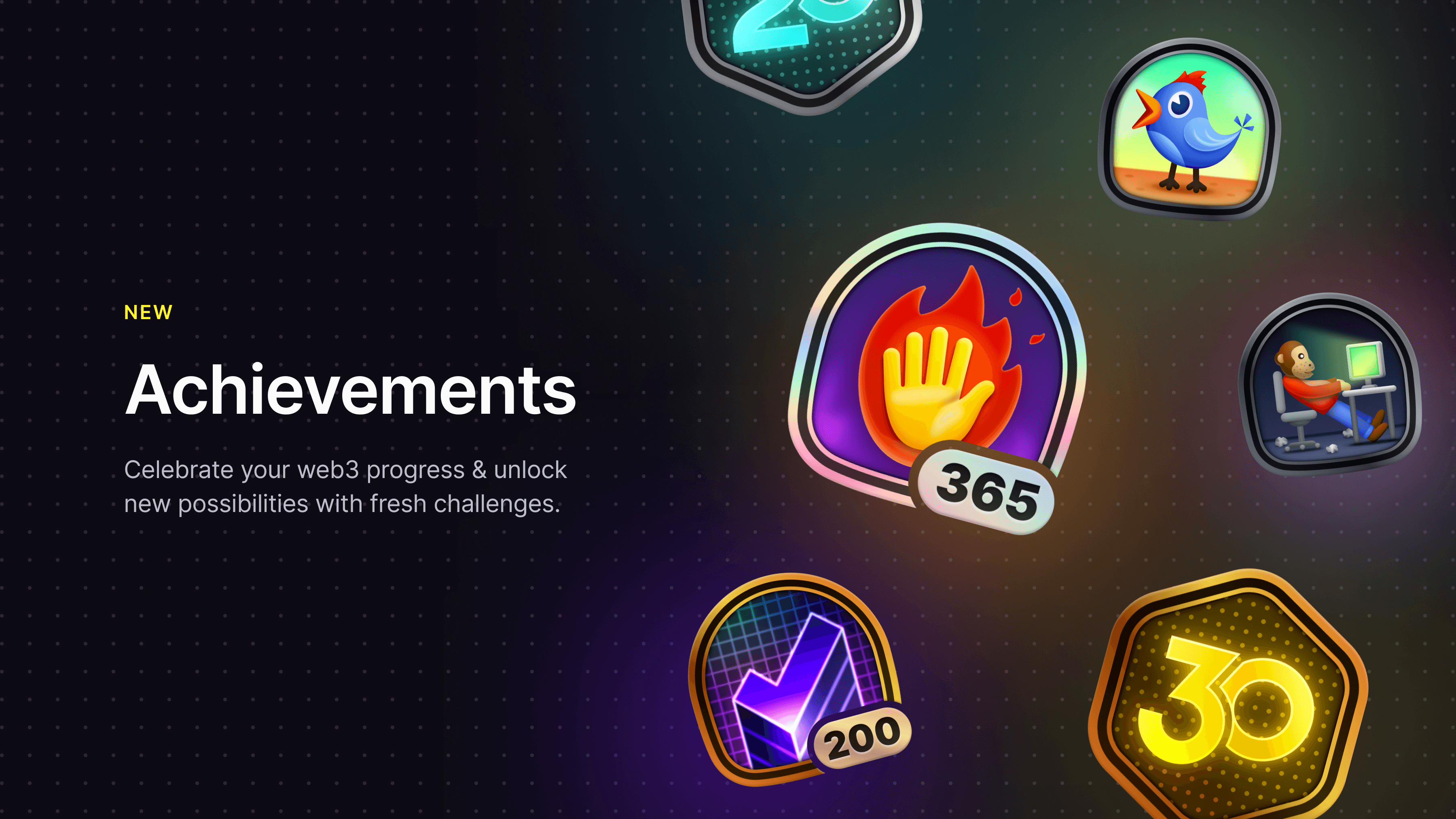 November was a big backend month for us. We pushed several optimizations to boost the security of our APIs, fixed scalability issues, optimized our token distributor, and also made several changes to user-facing elements of the platform. See highlights below.
Implemented on-chain fingerprinting for sybil protection & bot flagging

Solved scalability issues previously impacting quest launches

Optimized token reward distributor: Successfully handled gasless minting of 100K+ NFTs to users & thousands of ERC-20 token dispersions w/ no tx signing by user.

Launched new core achievement system & achievement page for users to track progress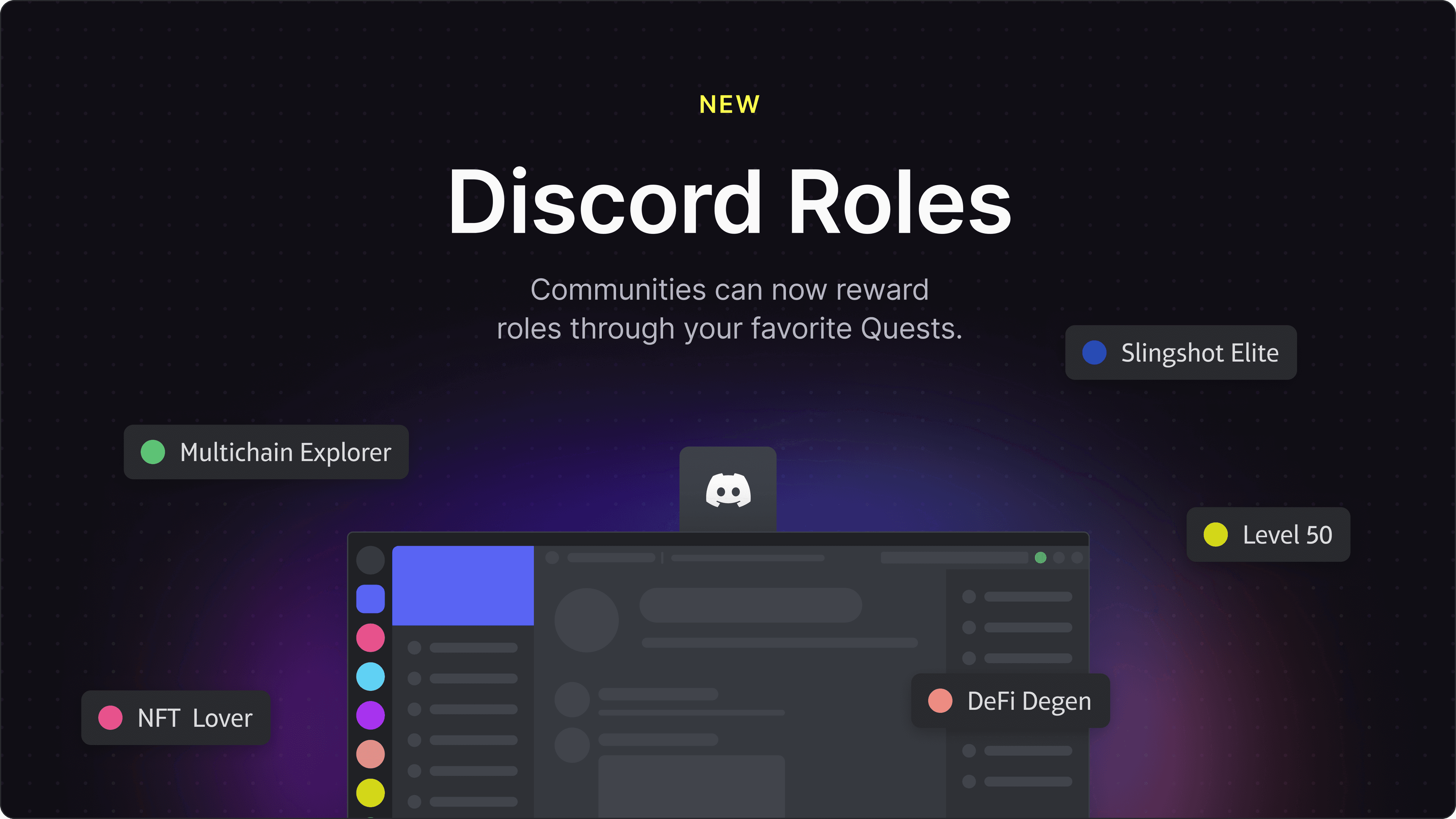 Added Discord roles as award types → Users can complete quests for Discord status

Launched Quests with Coinbase Cloud, Clipper DEX, 1inch

Launched Quest with Slingshot with new support for Canto

Incorporated Discord roles tied to in-platform levels into our Discord server
OCTOBER


Scaling issues consumed the majority of our dev resources this month – our Quest launches led to multiple usage spikes per week. We thought we addressed these issues with upgrades & refactors in the previous month, but continued to double down in October by looking into all of our scaling options. Take a look below.
Major performance improvements to handle our rapid user growth & database query improvements

Added Discord & community-participation verification to Builder

Added quiz feature to quests & Builder

Added email authentication as a sign-in method

Enabled NFT rewards across all EVM chains

Launched Quests with Boardroom, Slingshot, and Stargate Finance

Reached 2 million+ on-chain conversions via Quests
In conclusion: The devs and non-devs have indeed, done something
P.S. Don't hesitate to suggest new features via Canny or Discord. For any product suggestions, you can also reach out directly to our Product Manager, Yahya (yahya@layer3.xyz).
Cheers!
Brandon, Dariya, Tristan, Yahya, Lars, Sarah, Zeel, and Ehsan
(The Team at Layer3)